Record breaking snow loss 'extreme'
New research from NIWA shows a record-breaking 30 out of 50 glaciers without snow at the end of a long, hot summer.
The annual survey aimed to determine how much snow is left on the glaciers at the end of every summer and if the snowline is above or below the mountaintop.
NIWA Principal scientist Drew Lorrey said the snow that remains accumulates, compacts, and becomes part of the glacier.
He said if the glaciers are to remain, the snowline needs to be below the mountaintop to save snow each year.
"This year, the 30 glaciers [we surveyed] basically saved nothing from last year, and are ripping into their savings from previous years."
The previous record was in 2011, with only 16 of the surveyed glaciers reporting a snowline above the mountaintop.
"It was the most extreme year that we've seen since we started our observations forty years ago. To have a near doubling [since 2011] of the number above the mountaintops? That's very concerning."
Lorrey said NIWA can't officially attribute the loss to climate change yet, but said it's a possibility.
"We've had this marine heat wave which has been giving really warm temperatures in the Tasman Sea, and that gets pushed up to altitude and the glaciers feel that."
Glaciologist Andrew McIntosh said this year was the largest melt ever recorded and said this could be directly linked to global warming.
He said the results are consistent with a climate being changed by humans, not by natural variation.
McIntosh emphasised that it is important to look at the change over decades, not just year by year.
"One of the things when you're thinking about climate warming is really being able to decouple the year to year changes from the long term changes and the mean. Next year could return to something a little bit more typical, but if you're projecting twenty or thirty years ahead? Then overall we'd expect to see much more melt than what we're seeing even now."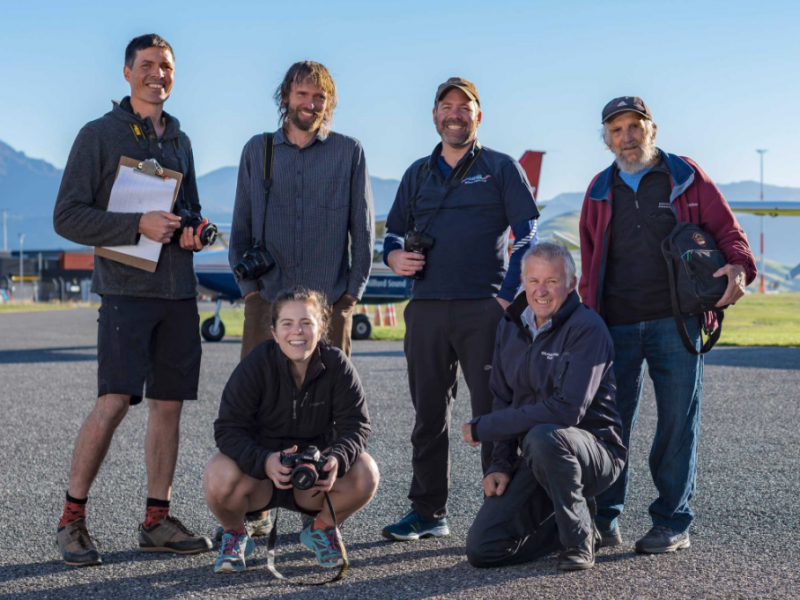 Professor McIntosh said their loss would have a big impact on tourism.
"The glaciers in New Zealand are a part of our iconic natural system, and many people come to see them."
He said that many of these visitors may no longer come to New Zealand if the glaciers were to be lost.
McIntosh said the glaciers are also a frozen water reservoir, adding water to the rivers over the summer.
The survey team included Professor McIntosh and Drew Lorrey, as well as climate scientists Trevor Chinn and Gregor McCara, and worked in collaboration with Victoria University.