Victoria Square finally open to public
An historic part of Christchurch Central has reopened with the rebuild of Victoria Square complete.
After a $7.6 million dollar project over thirteen months managed by Crown-led Ōtākaro Limited, around 100 invited guests attended the blessing and ceremony on Friday morning.
Ōtākaro Chief Executive Albert Brantley said it has been rare to be part of a construction job where the aim is not to change much at all.
"The layout of Victoria Square's paved and grassed areas is just as people will remember it. Heritage monuments like the Queen Victoria and Captain Cook statues and the floral clock remain in their prominent locations.
"This was in response to public feedback on the future of Victoria Square before any work started."
The restoration plan for Victoria Square was closely reviewed by an Independent Reference Group made up of heritage, local business, tourism, accessibility and youth organisations.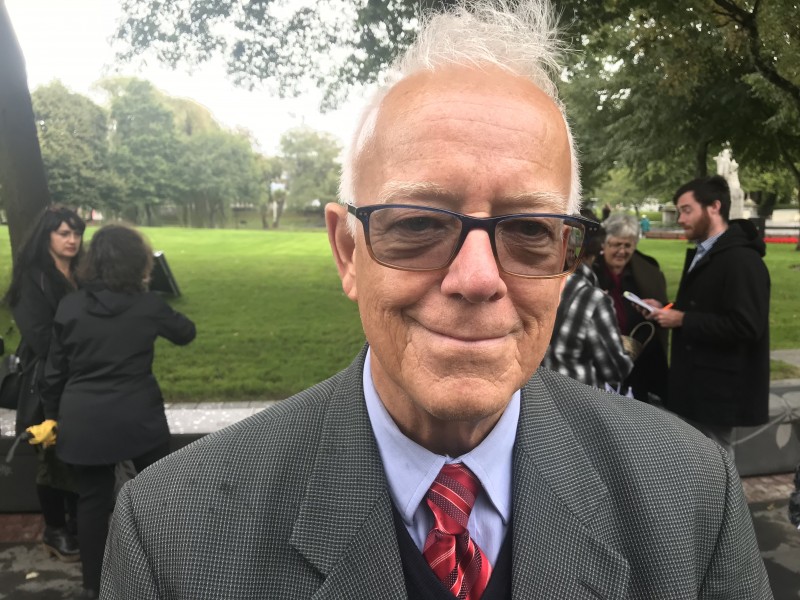 Heritage Buildings Trust Chairperson Dr Anna Crighton agreed the park is historic and couldn't wait for it to reopen.
"Victoria Square is becoming more of a restful place where we can remember and acknowledge the past."
Australasia's first illuminated electric fountain, the Bowker Fountain, has also returned to the area. Jane Stace, a descendent of Henry Bowker who funded the fountain in 1921, helped turn the 87-year-old fountain back on as part of the reopening event.
Christchurch pensioner Pat Barron said she is thrilled to see the park alive again. She fondly remembers visiting the electric fountain as a child and said the revamped square goes far beyond her greatest dreams.
"It's just beautiful. I could never have dreamt this up."
Controversy has surrounded the rebuild, after a public backlash in 2015 as to why the park was needed.
Wigram MP Megan Woods admits Victoria Square is one of many delayed construction projects in the city.
Woods said Christchurch needs to be rebuilding faster and believes small steps are critical in bringing the whole area back to life again.
Another $5.1m of work is being completed on the roads surrounding the square and is expected to be completed by May.