A Christchurch secondary school leader says teaching digital skills isn't easy
A recent Vodafone survey shows 70 percent of young kiwis didn't think they had adequate career advice for digital jobs.
Burnside High Associate Principal Richard Barnett says better digital engagement is slowly on the way for most schools but staff with vast digital knowledge are still hard to find.
"I think in the next three, four, five years there'll be a lot of catch-up from schools, but there will be a hurdle to get over because the people who have got those very special skills don't exist everywhere."
Vodafone Broadband Co-ordinator David Gush says the international survey of 6000 young adults between 18 and 24 included around 200 kiwis.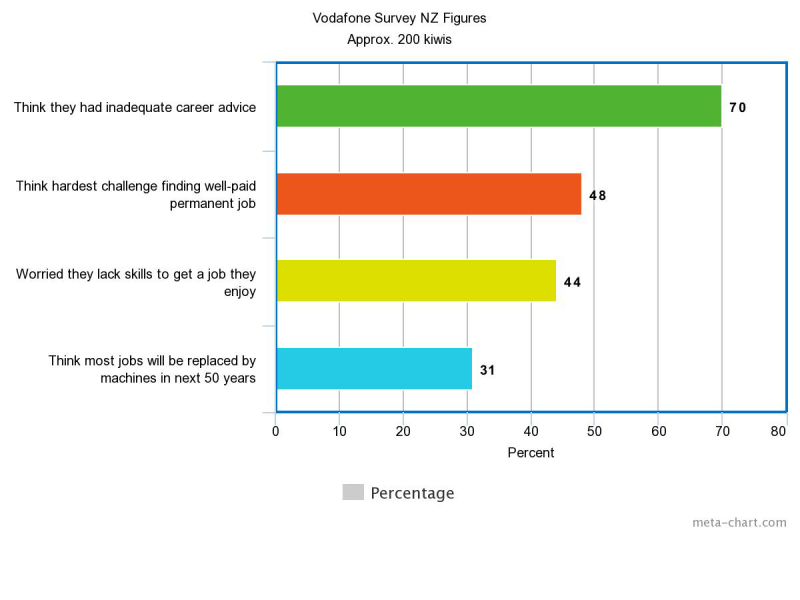 The company has launched an online programme to help young people find jobs in the digital age.
David Gush says school careers advisors know a lot about "traditional" pathways and says schools should use more digital tools in their learning and advising.
Richard Barnett says Burnside High has completely modernised its careers department in recent years.