Krill fishing a serious threat, report warns
Greenpeace finds industrial fishing in feeding grounds of blue whales, penguins, and seals destabilises the fragile ecosystem.
The krill industry claimed to be one of the most sustainable in the world, but Greenpeace's latest report "Licence to Krill" told a different story.
Data collected over the last five years showed vessels fishing in protected areas, despite the potential impact on the ecosystem.
Greenpeace Campaigner Emily Hunter said removing krill from the Antarctic food web would have a huge impact on the environment.
"The story of the krill industry is a murky one of vessels fishing from the bottom of the food chain near the feeding grounds of whales, penguins and other animals. They're waging a tug-of-war for food."
Hunter said the demand for krill based products, like Omega 3 and other nutritional supplements, has become a multi-million dollar industry, despite viable plant based alternatives.
Greenpeace has called upon retailers to no longer support the Antarctic krill fishing industry.
The Commission for the Conservation of Antarctic Marine Living Resources, or CCAMLR, met last year in October where a marine sanctuary was proposed in the Weddell Sea.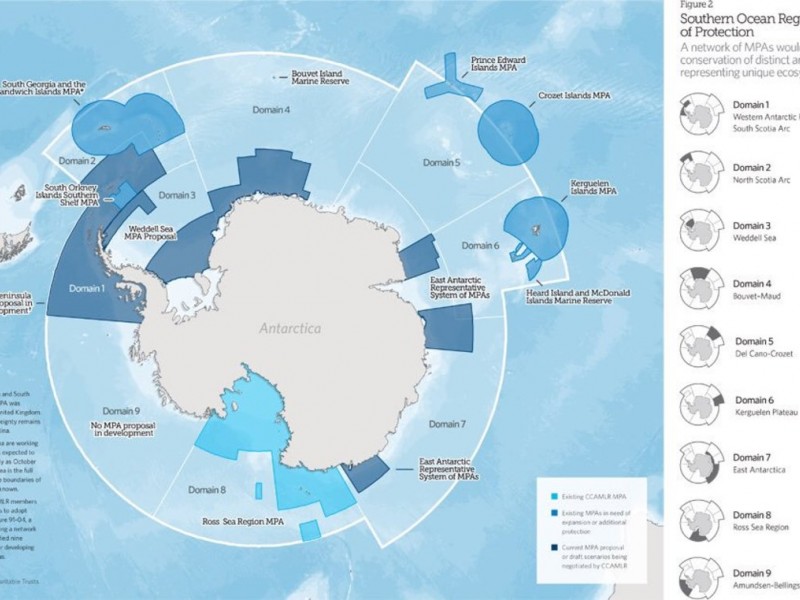 CCAMLR Chair, Dr Monde Mayekiso said at the time that the twenty-four member countries were unable to reach consensus. The proposal is to be voted on again this October.
Emily Hunter said Greenpeace found that the countries who are blocking the proposal are also the countries with the strongest krill industries.
She said if the sanctuary did not go ahead and if the over-fishing continued, it would severely damage the global environment.
"If we don't get a sanctuary then the oceans will not really have a space to rebound and rejuvenate their populations. The Antarctic is an incredible ecosystems that a lot of species rebound and rejuvenate to, they need this as a sanctuary, not a fishing ground."
The New Zealand government have not publicly released their position on the proposed sanctuary.