The Christchurch lantern festival has brought the city centre back to life
This year's Christchurch Lantern Festival has helped the once quiet city centre spring back into action by attracting nearly 40,000 people.
With lots to see, do and eat, it was the perfect night out for all members of Christchurch.
The annual event was held on the 10th and 11th of March, with its new location being along the Avon river instead of Hagley Park.
The crowds were massive but everyone was in a good-spirited mood on both of the sunny nights this weekend.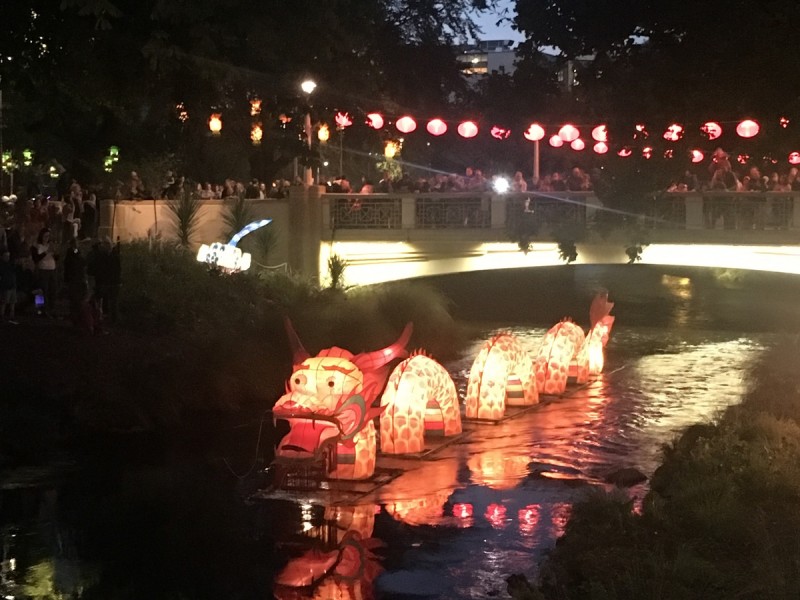 Christchurch woman Amanda Billiski said, "It's great, it brings people into the city and everything is bright and colourful!"
Event team leader Drew Urlichs was very happy with the turnout even if it was slightly bigger than expected.
"Being in a new location has been successful, there are new open spaces and new activation areas to get people back in," he said.
"This was the priority of the event and I'm really happy with the outcome."
Urlichs hopes that for the next festival they will be based back at their original location in Victoria square.