Home(less): Our invisible crisis
A University of Otago study shows there are more than 41,000 New Zealanders without a place to call home - living in cars, abandoned properties, friends' living rooms and on the streets.
If you believe homelessness is limited to the people huddled in shop doorways overnight - think again.

The harsh reality of New Zealand's homeless crisis is that, for the most part, it is invisible – pensioners living out their days in suburban campgrounds, children in tents as thin as sheets and families squashed into the uninsulated garage of a relative's house.

According to Urban Development, Transport and Housing Minister Phil Twyford, the prevalence of each of these is only getting worse.

"This is not a way we want the children in our country to grow up."
As at March 31 2018, there were 865 individuals from the Canterbury region on the Ministry of Social Development's Social Housing Register. This figure continues to climb each year.

Geraldine Whelan, who co-founded Help for the Homeless in Canterbury in 2014, decided to dedicate her time to helping vulnerable locals after being "outraged" by the conditions individuals endured on the streets.

She said everyday New Zealanders did not understand what most homeless people have been through and why they were on the street in the first place.
It is no secret the 2010 and 2011 earthquakes brought devastation to the Christchurch community, but Geraldine said the effect the shakes had on the city's population mentally was "huge".
According to Geraldine, many of the people walking through her door each day are still suffering from financial, physical and emotional issues that arose around that time.
For Sarah*, 29, the choice to be homeless was simple: stay on the street with her loved ones or be placed in social housing without them.

With a wide range of food, facilities and welfare services provided each day by local organisations, she said a life on the street was "easier" than one spent in the housing system.
But "living in a tent in Riccarton" during cold winter months brings a new set of challenges for Sarah and the organisations providing services for people facing similar circumstances.
"It's so bloody cold," she said.
Geraldine, alongside many outreach organisations in the region, gives out more clothing during winter months than any other time of the year - scarves, jumpers, jackets, gloves.

"We see more people getting sick and going into hospital."
Minister Phil Twyford said housing issues here in New Zealand primarily stemmed from a lack of affordable housing, an increasingly expensive rental market and incomes that did not meet the elevated costs of living.

He said substance and alcohol abuse, depression, mental health issues and relationship breakdowns were compounding factors for individuals who have lived on the street for some time.
The biggest indicator of just how many homeless individuals there are in New Zealand is research based on Census data undertaken by Dr Kate Amore of the University of Otago from 2001 to 2013, published in 2016.
Her work has proven the extent of homelessness across the country leaps between each Census count, and outlined a 15% increase in the prevalence of the issue between the 2006 and 2013 censuses.
Her research stated in 2013, 1 in 100 New Zealanders was officially classified as homeless - without shelter or living in substandard or severely overcrowded conditions.

Councillor Glenn Livingstone, Deputy Chair of the Christchurch City Council's Community and Social Development Committee, said it would be no understatement to say the current figures exposed just the tip of the iceberg when it came to the number of individuals affected by the blanket term 'housing deprived'.
On May 4, Minister Phil Twyford announced the government's $100-million-dollar investment into ending homelessness.

The two-pronged approach will see $37 million immediately injected into increasing emergency and social housing supplies during Winter 2018.
The remaining balance of $63.4 million would expand Housing First initiatives across the country over the next four years.
In the final week of May, the Christchurch arm of the national 'Housing First' initiative was launched.

The internationally proven model aims to give chronically homeless individuals - those who have lived on the street for significant time periods - a place to live first, then provide the security, healthcare, social and welfare services that would support them in gaining their own independence.

Headed by Methodist Mission, the Partnership is a collaboration of Comcare, Ōtautahi Community Housing Trust and Emerge Aotearoa. It works alongside social service organisations, government agencies and people who have previously been homelessness providing support.

A report to the Christchurch City Council underlined the positive effects that would become visible for the wider community once 'streeties' were housed.

"This impacts on their use of public areas, feeling of safety and perception of Christchurch as a safe and attractive place."

Team Leader Nicola Fleming said the key to Housing First Christchurch succeeding would be "gaining trust" from people on the street and giving them a choice without the pressure of time restraints.

She said being able to help a significant number of people that were rough sleeping was a "unique opportunity".

Chair of the Champions Group for the local project, Councillor Phil Clearwater, said he was committed to seeing the programme through. He said the Council and its housing committees would "address the demands the initiative would not meet" and would look to "create community connections" for those involved.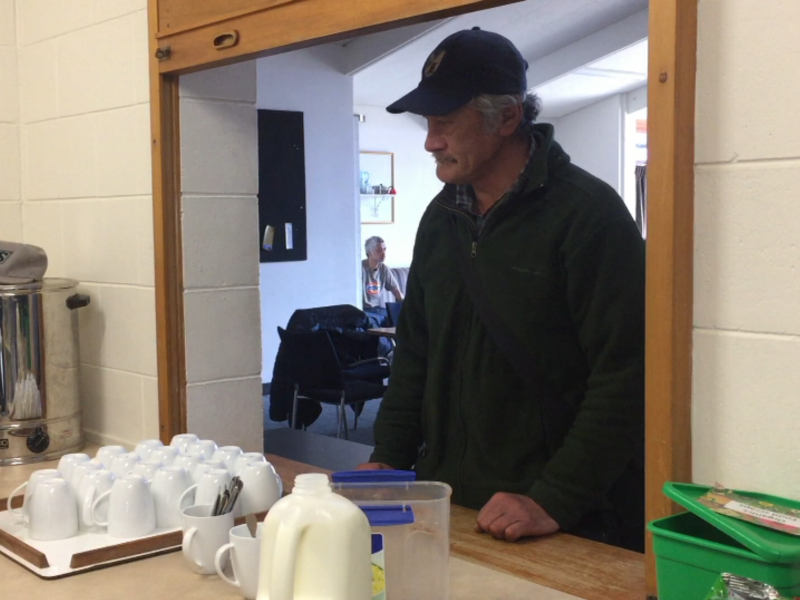 In terms of the tens of thousands of kiwis who do not fall into the chronically homeless category, Minister Twyford said he would be "committed" to ensuring that, in addition to providing accommodation, the root causes of factors contributing to housing issues were addressed.

Minister Twyford was "confident" the recent $4-billion-dollar investment into increasing nationwide housing stocks and creating an affordable housing market for low-income families would be a good starting point in tackling the national housing crisis.

Analysis of the 2018 census data would be available early 2019, but Dr Amore said other parts of the country need to follow the lead of the Auckland City Council and conduct thorough region-wide counts to be aware of just how many are affected by homelessness.
Not only would it paint a clear picture of the issue but "allow for appropriate budgets to be allocated in order to create real change," she said.


"If we don't properly understand the scale and nature of the problem, we'll never be able to properly fix it."
*Name changed for the purpose of this article.