Crusaders visit Child Cancer Foundation
The rugby heroes visited some cool kids and brought along the Super Rugby trophy.
The Child Cancer Foundation has thrown a party just in time for Easter.
Six kids who have either recovered from cancer or still are on their cancer journey attended with family and friends - with a total of 25 kids hanging with their rugby heroes.
Family Support coordinator Angie Hawkins says the events give the kids something else to focus on.
"The children love meeting people they look up to."
All Blacks and Crusaders full-back Israel Dagg finds visiting the kids humbling and enjoys putting a smile on their faces.
"It puts perspective into life. We look up to them too with everything they are going through."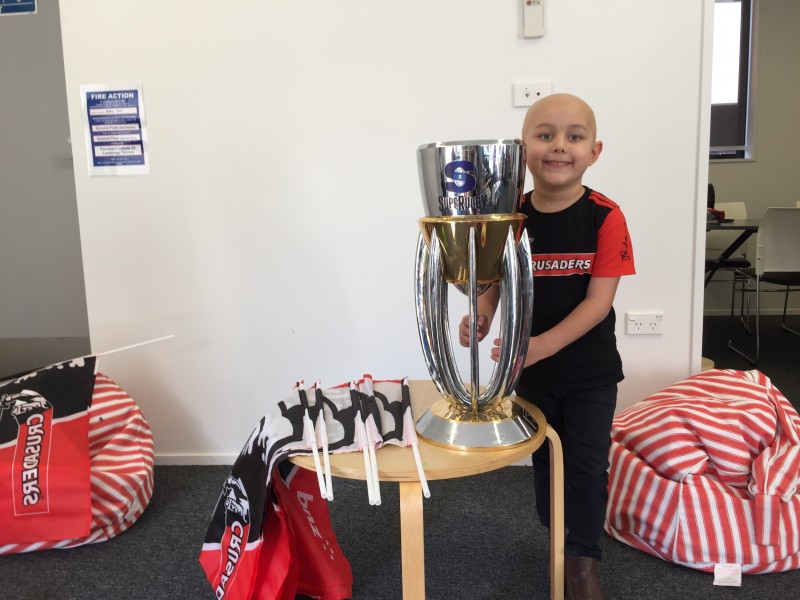 Patrick Hall is a parent whose life the foundation has played a significant role in.
Ever since his daughter was diagnosed with a Wilms tumour, they have supported him and his family in many ways.
"It would be impossible to imagine going through the journey without the Children Cancer Foundation," Hall said.
The foundation organises three to four events a year, encouraging young cancer patients to get involved.