Artificial Intelligence: Fact from Fiction
From HAL9000 to Skynet to Ultron, we've seen AI. on screen, but what about in our everyday life? Meet the kiwis pioneering the technology of the future, and discover what needs to be done.
Meet Justin Flitter, entrepreneur, marketer, and tech events producer. We met over Skype, the view from his high rise Auckland office crawling out behind him. A Massey Uni grad in business and marketing, Justin told me how he began to notice how artificial intelligence was changing the companies he worked for. He started reading, researching, and meeting other like-minded curious people - all hungry to learn how AI. would change their world.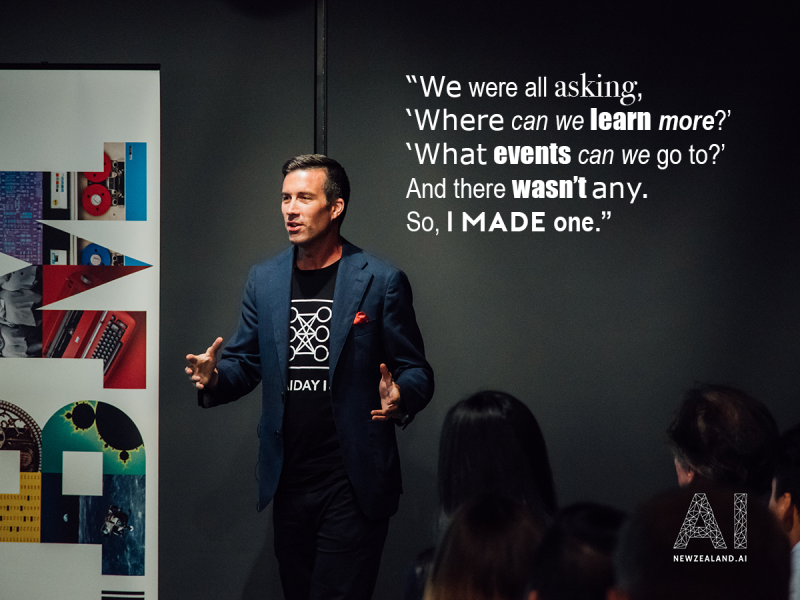 "We were all asking, 'Where can we learn more?' 'What events can we go to?' And there wasn't any. So, I made one."
In June 2017 at "a noisy bar in Britomart", Flitter got 70 people together to discuss the changing industry and the future of a world powered by artificial intelligence.Thus, AI New Zealand was born.
Flitter said that in the past, economies and workforces have had time to relearn, retrain and get to grips with new technology, but now it's happening fast. Faster than what people realise.
"People are taking the 'wait and see approach' - and I believe that's very dangerous. It'll be pervasive in our everyday life, not in ten or twenty years, but in five."
It's a technology that's had a rocky start, but is now expanding rapidly.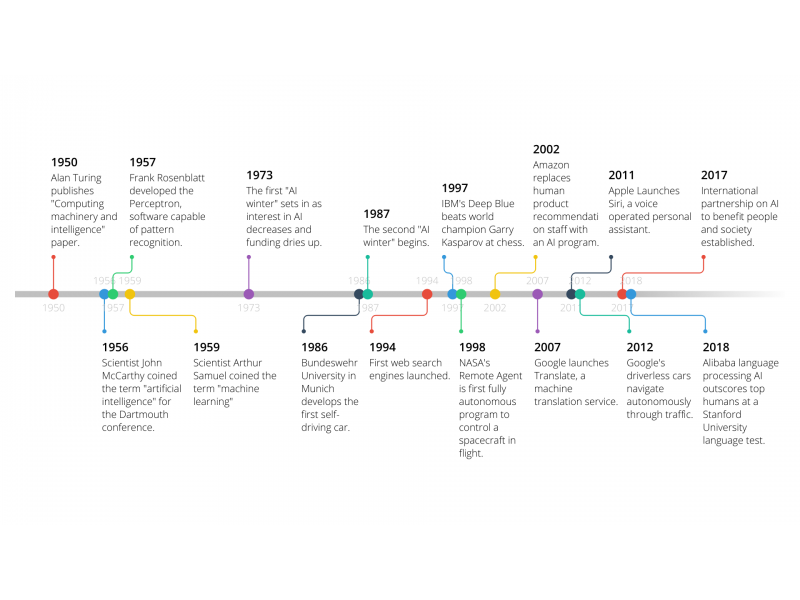 Not everyone is playing the waiting game though, meet Kurt Janssen, sci-fi geek, avid mountain biker, and CEO and founder of Orbica NZ. In February 2017 Janssen told me he saw a hole in the geospatial industry (The gathering, storing, processing, integrating, managing, mapping, analysing, and distributing of data tied to a specific location on Earth), and swooped in to take advantage of it. Now, he has 13 staff and his very own "Geospatial Artificial Intelligence."
At Orbica, they draw upon data and imagery from satellites in space to create a tool, asset, or program for their clients' needs. But when it's billions of pixels worth of imagery, Janssen says it's impossible. So, they looked at how they could optimise the process.
"How can we turn it from days and weeks and months, into seconds and minutes and hours?"
10 months in, Orbica's own AI. has turned the process into just that: a matter of minutes.
And Janssen's not the only kiwi working with artificial intelligence, there are businesses investing in, working with, and thinking about the far-reaching effects this technology will have, all over the country.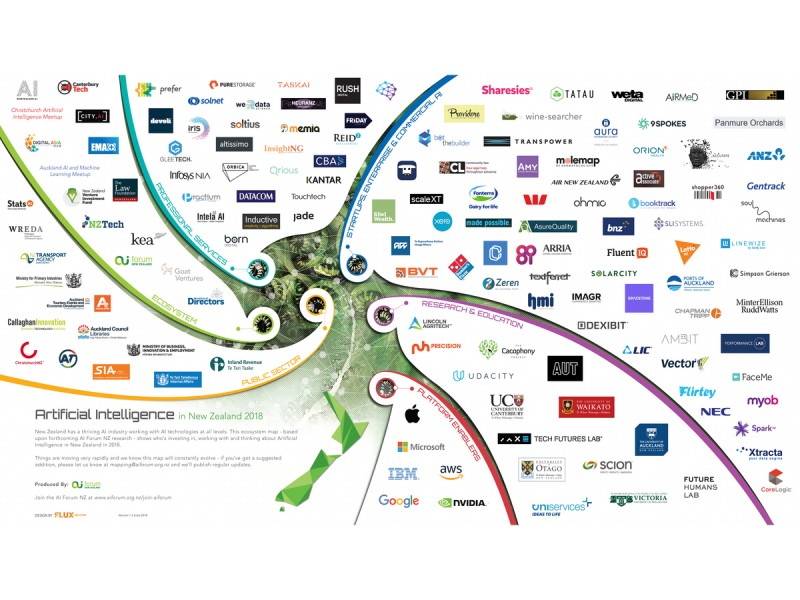 But what's the biggest challenge facing the industry?
"A lack of understanding, people don't trust it or don't believe it."
And Flitter agrees. He says people's perceptions are by far the biggest barrier to the development and the integration of artificial intelligence. He thinks there's an element of fear of the unknown or an anxiety, that people find it hard to grasp and so ignore it, or might not even be aware of it in the first place.
"They'll be sitting at home choosing what to watch on Netflix, or scrolling through Facebook, and not realising that what's appearing in front of them is because of an AI system."
He wants people to be exposed to AI, to think about and discuss it, and not to ignore the opportunities that AI. can offer.
Meet Ben Reid, head of the AI Forum and all-around expert on AI. opportunities.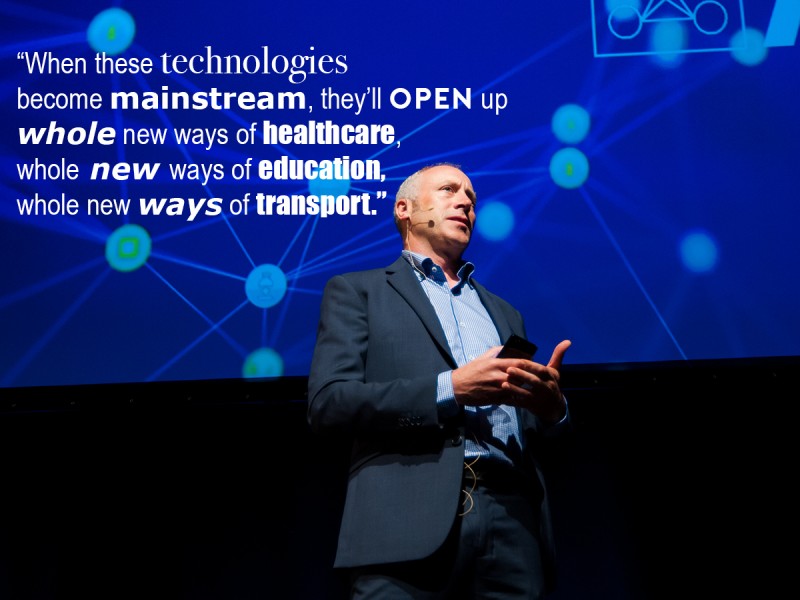 "When these technologies become mainstream, they'll open up whole new ways of healthcare, whole new ways of education, whole new ways of transport."
Reid told me New Zealand is facing a number of challenges at the moment, and artificial intelligence can offer a wide variety of solutions to those problems. He used a couple of environmental examples, explaining how a geospatial AI. could recognise where pollution in our rivers is coming from, using data from space; or how a machine vision AI. could recognise a pest in our native forests and activate a trap or tracker to combat them.
And he agrees, public perception poses a problem. The AI Forum is - among other things - raising awareness and alleviating fears. One of people's biggest concerns, Reid explained, is the loss of jobs. He says it's a valid worry and shouldn't be discounted, but it's not quite as "cut and dry" as people often think.
"In the beginning of the 20th century, when the car was just starting to emerge, there were many blacksmiths working, and horses needing shoes. A few decades later, lots less horses and lots less blacksmiths, but there were car mechanic jobs and people to build roads."
Whereas back then we would invest in roads, ports, and factories, Reid says that now we need to invest in a different kind of infrastructure. In building skills and talent, in developing our capability for managing data, and in enabling new business models
And the government, he says, plays a key role in that.
Meet the Honorable Clare Curran, Minister of Broadcasting, Communications and Digital Media and Government Digital Services.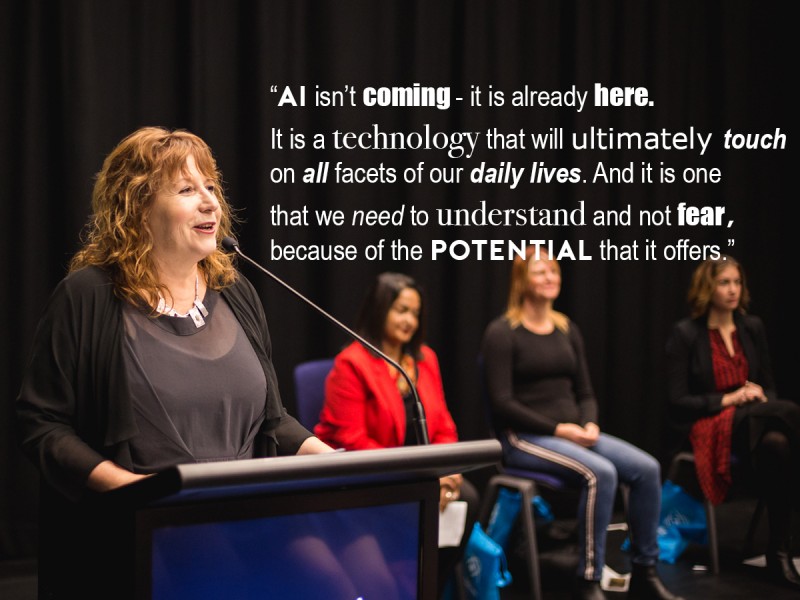 "AI isn't coming - it is already here. It is a technology that will ultimately touch on all facets of our daily lives. And it is one that we need to understand and not fear, because of the potential that it offers."
Curran told me over the phone from Wellington that the biggest problem facing AI. in New Zealand is people. But she assured me, there's nothing to be afraid of - so long as we have good frameworks in place. She says that kiwis can be confident that the government is working to make sure we have just that. From laws surrounding self-driving cars, to privacy issues around the use of data.
"We're moving quickly - if you look at the rest of the world, most other countries are grappling with these things as well."
She mentioned a recently published Oxford Insights report titled the "Government Readiness AI. Index", which places New Zealand as ninth in the OECD.
So are we in danger of being left behind?
Flitter says, yes - but only if we let it happen.
He says New Zealand is at a critical turning point. A point in time where everybody needs to be actively engaged in all these discussions about what we want our future to be, so we can start shaping it for not only our generation, but all generations to come.